Welcome To NuMedX
Our patients can locate a neighborhood medical clinic that provides a comprehensive range of diagnostic and treatment services under one roof. Our clinic accepts new patients from the surrounding areas.
As a top, completely integrative medical clinic, NuMedX's professional medical team can treat every member of the family. The office is dedicated to detecting and treating chronic pain and is one of the few medical institutions in the area that offers cutting-edge therapy.
Our punxsutawney PA clinic provides relief to patients suffering from fibromyalgia, arthritis, migraines, sciatica, back pain, and broad joint discomfort. Because of their significant training in establishing the reason for unknown pain, the highly skilled physicians are well-known in the area for assisting several chronic pain sufferers.
Even if they've had previous unsuccessful treatments, patients frequently find the support they need at our clinic, where our compassionate staff is dedicated to discovering pain relief and treatment choices for all of their patients, regardless of diagnosis.
Call our punxsutawney PA office at (814) 618-5295 for more information or to request an appointment.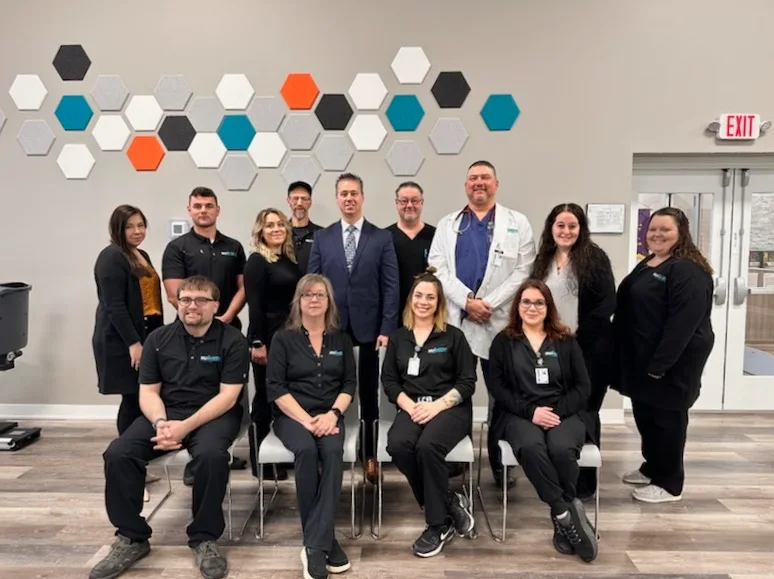 What Our Patients Are Saying
Tina P.
NuMedx is a clean, safe environment. Talk about TEAMWORK, they all work together to take care of all my needs. From Dr. Reed to the entire NuMedX staff they are very friendly, professional, yet down to earth. I highly recommend their services to anyone who needs it.
Bryan T.
Been coming here for about two months now, I have a pretty bad shoulder injury. Dr Reed and his staff are great very informative and helpful. They've been helping me recover so I can resume my normal life.
Sabrina W.
This is the best chiropractor in punxsy they help me out with so many things exactly my migraines head Acke plus they help me get walking again after I ingurned my back years ago I would recommend Numedx.
Dan W.
These guys are awesome! They have helped my back quite a bit so far, and are in the process of getting me back to a more normal way of life.
Donna S.
The people are really great people and it's only the 3rd time in here for my hip so will let you know more as time goes on,starting to see some improvement
Contact Us